FCT-33CP0D
Fire Control & Targeting System - 3U 3-Slot
Application Ready 3U Fire Control & Targeting System
The FCT-33CP0D is a preconfigured, rugged system with a high-performance, Intel® Core™ i7 processor. It is ideally suited to support a multitude of military/aerospace applications that require 3-axis precision, dual-speed synchro drive and measurement with RS-422/423/485 Serial Communications; Dual-Redundant, Quad Channel MIL-STD-1553B; Digital-to-Synchro Simulation, Synchro-to-Digital Measurement; AC Reference; Discrete I/O; CANBus (CAN 2.0 A&B or J1939); Differential I/O and Dual-Port Gig-E Ethernet.
NAI's Fire Control & Targeting (FCT) systems can be applied to a spectrum of applications where a multitude of sensor and command interfaces need to be maintained to ensure steady "on target" aim and control. Critical air, land or sea positioning platforms such as "on-the-move" targeting or "line-of-sight" communications, radar and laser guidance can benefit from the efficient and programmable NAI FCT systems.
The FCT-33CP0D seamlessly integrates with the same field-proven backplane technology as the standard open architecture systems.
Software
Software support includes Linux® (CentOS®, Red Hat®) and Windows® Embedded Standard 7. All I/O and communication libraries are provided at no additional charge.
Features
Meets or exceeds MIL-STD-461F and MIL-STD-810G requirements
Linux® (CentOS®, Red Hat®), Windows® Embedded Standard 7 OS
Continuous Background Built-In-Test (BIT)
< 10 lbs. typical
COTS/NDI
COSA® architecture
SWaP-optimized
Accelerate Your Time-to-Mission™ With COSA®
Visit COSA Page
NAI's Configurable Open Systems Architecture™ (COSA®) offers a choice of over 70 smart I/O, communication, and Ethernet switch functions, providing the highest packaging density and greatest flexibility of any multifunction I/O board in the industry. Preexisting, fully-tested functions can be combined quickly and easily in an unlimited number of ways. Each I/O function has dedicated processing, unburdening the system Single Board Computer (SBC) from unnecessary data management overhead.
Related COSA® Products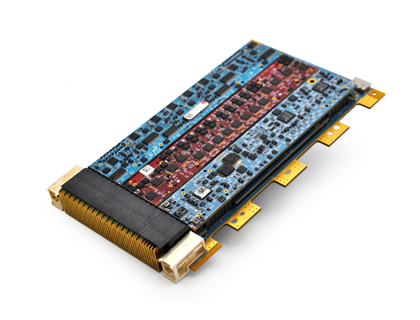 Multifunction I/O
Single Board Computers
Single-Function I/O
Can't find what you're looking for?
North Atlantic's resource center is where you will find information on warranty and repairs, details of our Product Lifecycle Management and Configuration Management programs – and much more.
Visit Resource Center