76CS3
PCI D/S, S/D, Multifunction I/O Board
NAI's 76CS3 is a full-size PCI multifunction control board specifically designed for applications that require higher output drive synchro/resolver simulation (D/S) and measurement (S/D), as well as digital-to-LVDT/RVDT simulation (D/LVDT) and measurement (LVDT/D). In addition, it can support NAI's complete range of I/O and communication function modules. This motherboard is equipped with five independent function module slots that can be configured to accommodate six separate D/S or D/LVDT channels. Alternatively, these slots can be used for D/S or D/LVDT in combination with I/O and communication modules. The enhanced motherboard features multiple digital signal processors (DSPs) that provide higher bandwidth and dedicated pre-processing control for each module.
Features
Single-slot, full-size PCI board
Support for 5 independent, intelligent function modules
A variety of I/O and communication modules to choose from
Up to 6 D/S channels with: On/off output capability, Individual reference inputs per channel, Rotation with start and stop angles, Voltage and frequency settings per channel
16-bit resolution for all functions
Programmable, multi-speed ratios between 2 and 255 for S/D and D/S functions
Automatic support for either 5 V or 3.3 V PCI Bus
On board 3 VA programmable reference supply (optional)
Connection via front panel
Automatic Background Built-In-Test (BIT) (module-dependent)
Power-On-Self-Test (POST)
No adjustments or trimming required
Software Support Kits (SSKs) and drivers available
Commercial and rugged models
Operating temperature: 0° C to 70° C commercial, or -40° C to +85° C rugged
Software
The 76CS3 includes SSKs to support multiple operating systems. In addition, SSKs are supplied with source code and board-specific library I/O APIs to facilitate system integration.
Accelerate Your Time-to-Mission™ With COSA®
Visit COSA Page
NAI's Configurable Open Systems Architecture™ (COSA®) offers a choice of over 70 smart I/O, communication, and Ethernet switch functions, providing the highest package density and greatest flexibility of any multifunction I/O board in the industry. Preexisting, fully-tested functions can be combined quickly and easily in an unlimited number of ways. Choose the ideal platform for your application below. Each I/O function has dedicated processing, unburdening the system Single Board Computer (SBC) from unnecessary data management overhead.
Related COSA® Products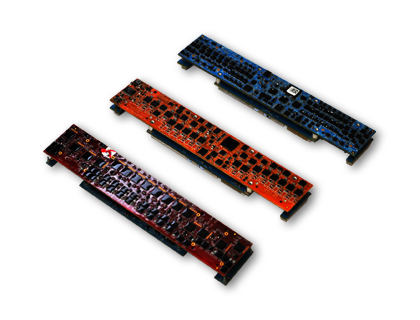 Smart Function Modules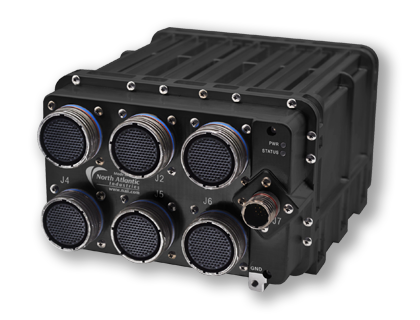 Sensor Interface Units
Can't find what you're looking for?
North Atlantic's resource center is where you will find information on warranty and repairs, details of our Product Lifecycle Management and Configuration Management programs – and much more.
Visit Resource Center