TE2
Time-Triggered Ethernet / ARINC 664 Part 7 (AFDX®) / IEEE 802.3 Ethernet Deterministic Communications
Module TE2 is one of NAI's latest generation of advanced function Configurable Open Systems Architecture™ (COSA®) compatible modules. The TE2 is a certifiable, single-port, tri-redundant, deterministic Ethernet communications interface module that supports TTTech's certifiable TTEthernet® End System product consisting of three traffic classes: SAE AS6802 (Time-Triggered Ethernet), ARINC 664 Part 7 (Avionics Full-Duplex Switched Ethernet (AFDX®), and/or IEEE 802.3 best-effort protocol. By supporting all three traffic classes, NAI's TE2 is the ideal solution for current users of IEEE 802.3 Ethernet, who plan to upgrade to Deterministic Ethernet (ARINC 664 Part 7 (AFDX®) or Time-Triggered Ethernet SAE AS6802) protocols in the future at any time without changing hardware.
The key feature of the TE2 module is TTEthernet's ability to support all three protocols as required with triple-redundancy. IEEE 802.3 Ethernet is ubiquitous and has been the standard for many years. It provides best-effort data delivery, but does not provide any guarantee that the data was delivered or that the data was delivered in the sequence that it was sent. Deterministic Ethernet provides safety and mission critical quality of service in data transmission and reception: in the case of ARINC 664 Part 7, data sent from the TE2 through a policing AFDX® or TTE® switch is transmitted with bounded latency and jitter (millisecond precision); in the case of SAE AS6802, data sent from the TE2 through a policing TTE® switch is precisely scheduled with the highest priority and is transmitted at precise times with microsecond precision.
Features
Three modes of Ethernet operation: IEEE 802.3; ARINC 664 Part 7 (AFDX®); SAE AS6802 TTE
Single-port, triple redundant Ethernet module that supports each protocol
Supports 10/100/1000 Mbps Ethernet
Currently supported on 75PPC1 (PPC P2041) with Wind RIver® VxWorks® 653 3.x or DDC-I Deos™; 68G5 Pending
Communications: PCIe GenII (5.0 Gbps) Endpoint
Protocols: IEEE 802.3; ARINC 664 Part 7 (AFDX); SAE AS6802 TTEthernet
Ethernet Standards IEEE 802.3: 10 BASE-T, 100 BASE-T, 1000 BASE-T
Accelerate Your Time-to-Mission™ With COSA®
Visit COSA Page
NAI's Configurable Open Systems Architecture™ (COSA®) offers a choice of over 70 smart I/O, communication, and Ethernet switch functions, providing the highest packaging density and greatest flexibility of any multifunction I/O board in the industry. Preexisting, fully-tested functions can be combined quickly and easily in an unlimited number of ways. Each I/O function has dedicated processing, unburdening the system Single Board Computer (SBC) from unnecessary data management overhead.
Related COSA® Products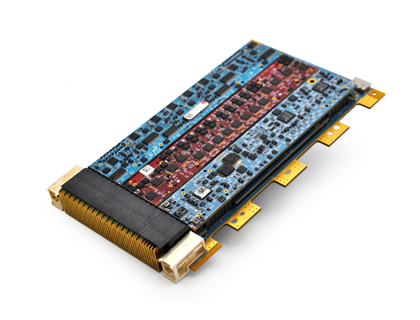 Multifunction I/O
Single Board Computers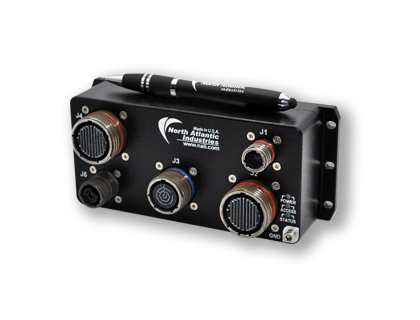 Nano Interface Units
Can't find what you're looking for?
North Atlantic's resource center is where you will find information on warranty and repairs, details of our Product Lifecycle Management and Configuration Management programs – and much more.
Visit Resource Center