SIU6
6U VME COTS System - Sensor Interface Unit
Configure with up to 12 I/O and communications function modules—
Over 70 different modules to choose from
NAI's SIU6 is a highly configurable Rugged COTS System or subsystem ideally suited for military, industrial, and commercial applications that require high-density I/O, communication, Ethernet switching, and processing. The SIU6 leverages NAI field-proven, 6U VME boards to deliver off-the-shelf, SWaP-optimized COTS solutions that Accelerate Your-Time-to-Mission™.
Features
2 x 6U VME slots – allows installation of up to 12 I/O or Communications modules
70+ modules to choose from
SBC-less stand-alone operation supported via Ethernet connection to your mission computer
Processor options: NXP PowerPC™ QorIQ® P2041, Intel® Core™ i7 or ARM® Cortex®-A9
MIL-STD-461F, MIL-STD-1275 & 704A
Customer Configurable I/O, Communications and Processing
Fast Boot capability
Reduced SWaP-C
11.75" W x 3.35" H x 8.65" D
COTS/NDI
Sense & Response system
+28 VDC input
Wind River® Linux / VxWorks®, Xilinx® PetaLinux, Windows® Embedded Standard 7 OS Support
COSA® architecture
VICTORY Interface services (Contact factory)
Continuous Background Built-In-Test (BIT)
Operating temperature: -40° C to +71° C conduction cooled (air-cooled option)
Software
The SIU6 includes SSKs to support multiple operating systems. In addition, SSKs are supplied with source code and board-specific library I/O APIs to facilitate system integration.
Accelerate Your Time-to-Mission™ With COSA®
Visit COSA Page
NAI's Configurable Open Systems Architecture™ (COSA®) offers a choice of over 70 smart I/O, communication, and Ethernet switch functions, providing the highest packaging density and greatest flexibility of any multifunction I/O board in the industry. Preexisting, fully-tested functions can be combined quickly and easily in an unlimited number of ways. Each I/O function has dedicated processing, unburdening the system Single Board Computer (SBC) from unnecessary data management overhead.
Related COSA® Products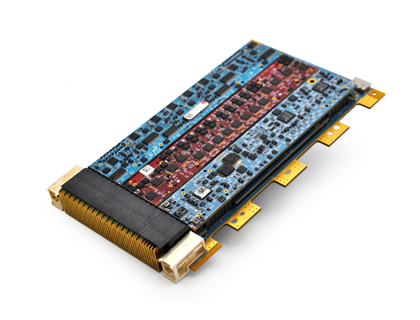 Multifunction I/O
Single Board Computers
High Density I/O Boards
Just How Configurable Are NAI's COTS Systems?
Need more or less configurations than the SIU6? Choose from NAI's standard COTS configurable systems that you can populate with pre-integrated boards, smart function modules, power supplies and software libraries of your choice.
Model
Dimensions w/ Connectors
(w x h x d)
Weight / lbs.
(Fully populated)
Function Module
Slots
Board Slots
Board Formats
NIU1A
6.8" x 1.5" x 2.5"
< 1.2
1
N/A
Integrated System
NIU2A
7.0" x 3.0" x 2.5"
< 2.75
2
N/A
Integrated System
NIU3A
7.23" x 5.51" x 3.18"
< 5.9
3
N/A
Integrated System
NIU3E
7.2" x 6.6" x 3.0"
< 6
1
N/A
Integrated System
SIU31
4.71" x 2.35" x 8.71"
< 5
3
1
cPCI

SIU32


Preliminary
9.4" x 5.7" x 3.9"
< 11
6
2
OpenVPX
SIU33
4.71" x 4.78" x 8.71"
< 10
9
3
cPCI
SIU33V
4.71" x 4.78" x 8.71"
< 10
9
3
OpenVPX
SIU34
9.4" x 5.7" x 5.9"
< 16
12
4
OpenVPX
SIU35
7.13" x 4.76" x 8.71"
< 15
15
5
cPCI, OpenVPX
SIU36
7.13" x 4.71" x 8.91"
< 23
18
6
OpenVPX
Can't find what you're looking for?
North Atlantic's resource center is where you will find information on warranty and repairs, details of our Product Lifecycle Management and Configuration Management programs – and much more.
Visit Resource Center