EM1
2-Port 10/100/1000 Base-T Ethernet NIC, Intel® 82580DB, PCIe I/F to processor
The EM1 module integrates the Intel® 82580 GbE Controller with supporting magnetics and circuitry to provide dual-port gigabit (10/100/1000Base-T) Ethernet network controller functions. NAI Single Board Computer (SBC) boards are typically designed with dual-port NICs. The EM1, with direct-connect PCIe interface, allows for seamless SBC/processor configuration providing access to additional Ethernet communication port functions.
The EM1 is typically integrated/configured directly on NAI SBCs or multifunction I/O boards that support external module PCIe communications interface ports. Direct SBC/processor control of the EM1 is provided through the PCIe interface via the standard/default OS operation/drivers.
Number of Channels: Dual-Port Gigabit Ethernet NIC (see following details)
Compatibility: PCIe x1 v2.0 (communications interface), 10/100/1000 Base-T
Physical Interface (PHY): MDI (Copper) standard IEEE 802.3 Ethernet interface
Throughput: Full PCI Express (PCIe) v2.0 (@ 5.0 Gbps)
Maximum Data Rate: 1000 bps
Standards Compliance: IEEE 802.3ab (1000 Base-T Gig-E), IEEE 802.3u (100 Base-TX Fast Ethernet), IEEE 802.3i (10 Base-T Ethernet), IEEE 802.3x (Flow control/full and half duplex)
Power: 5 VDC @ 850 mA (typ.)
Ground: Signals are transformer isolated
Weight: 1.5 oz. (42 g)
Accelerate Your Time-to-Mission™ With COSA®
Visit COSA Page
NAI's Configurable Open Systems Architecture™ (COSA®) offers a choice of over 70 smart I/O, communication, and Ethernet switch functions, providing the highest package density and greatest flexibility of any multifunction I/O board in the industry. Preexisting, fully-tested functions can be combined quickly and easily in an unlimited number of ways. Choose the ideal platform for your application below. Each I/O function has dedicated processing, unburdening the system Single Board Computer (SBC) from unnecessary data management overhead.
Related COSA® Products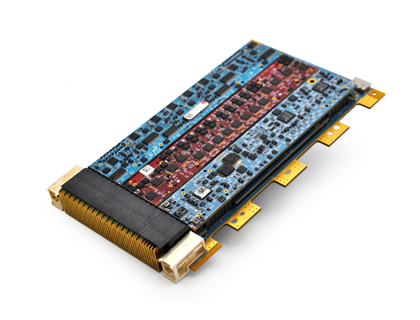 Multifunction I/O Boards
Single Board Computers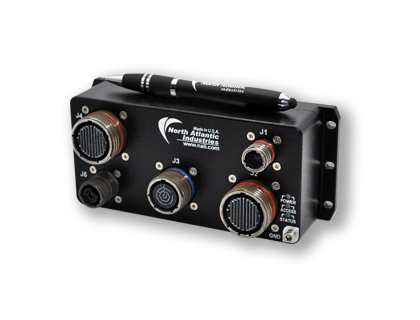 Nano Interface Units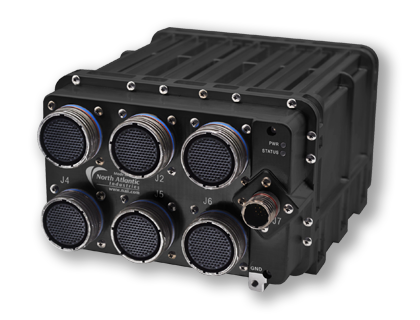 Sensor Interface Units
Can't find what you're looking for?
North Atlantic's resource center is where you will find information on warranty and repairs, details of our Product Lifecycle Management and Configuration Management programs – and much more.
Visit Resource Center