VR1
8 Channels, Variable Reluctance Pulse Counter and Measurement Interface
The VR1 provides eight isolated, wide voltage input range Variable Reluctance (VR) signal or general-purpose Pulse Counter measurement interfaces. Channels can be programmed to operate individually or combined in pairs.
The VR1 provides several measurements of the signal characteristics including:
Monopole type/mode: Signal Amplitude measured as the absolute value of the maximum positive or negative peak, Signal Frequency, Period of the signal, RPM based on number of teeth on wheel sensor.
Dipole type/mode: Phase measurement between interposed signal trains (either single or paired channel mode)
The VR1 sensor interface is ideal for speed sensing for aircraft, marine or automotive crankshafts, camshafts, brake or gear rotors, transmission shafts, etc. and is uniquely designed to process signals as a general-purpose counter, that can operate and process a wide variety of AC and DC input signals > ±100 V. The VR1 is capable of measurements with signal frequencies to 1 MHz. With auto threshold and auto ranging modes enabled, max operational frquencies to 20 kHz is recommended.
Features
Variable Reluctance Interface: 8 isolated, differential input channels: Independent, or paired mode, Large voltage range input: ±25 mV to ±100 V, Large pulse train rate detection: 8 ns effective resolution in 1 ns step settings
General Purpose Counter: 32-bit; Pulse count: Single channel: Increment
Frequency: 1 MHz (maximum, continuous), 20 kHz with auto threshold and auto ranging modes enabled
Standard NAI COSA Smart Functions: Up to 8 VR / Counter channels
Independent Channel Configuration: Programmable parameters for interfacing with different sensor types, Independent or paired mode
Isolated Channels: Mitigates 'noise' false trigger count
Built-In-Test (BIT)
Channels: 8, Differential Input
Operation Mode: VR Pulse Timing & Count, GP Pulse Counter, Individual Channel or in Paired Mode.
Input Voltage Range: ±100 V
Input Voltage Protection: Signal clamped at ±110 V
Input Impedance: 90 kΩ, < 100 pF
Input Pulse Resolution: 8 ns effective resolution in 1 ns step settings
Counter Resolution: 32-bit
Pulse Count Modes: Increment
Built-In-Test (BIT): Initiated Offline BIT
Power: +5 VDC @ 435 mA (min)
Ground: Independent channels, isolated in pairs; module is isolated from system ground.
Weight: 1.5 oz. (42 g)
ESD Protection: Designed to meet the testing requirements of IEC 801-2 Level 2. (4 kV transient with a peak current of 7.5 A and a Tc of approximately 60 ns)
Torque Measurement (Example)
Accelerate Your Time-to-Mission™ With COSA®
Visit COSA Page
NAI's Configurable Open Systems Architecture™ (COSA®) offers a choice of over 70 smart I/O, communication, and Ethernet switch functions, providing the highest package density and greatest flexibility of any multifunction I/O board in the industry. Preexisting, fully-tested functions can be combined quickly and easily in an unlimited number of ways. Choose the ideal platform for your application below. Each I/O function has dedicated processing, unburdening the system Single Board Computer (SBC) from unnecessary data management overhead.
Related COSA® Products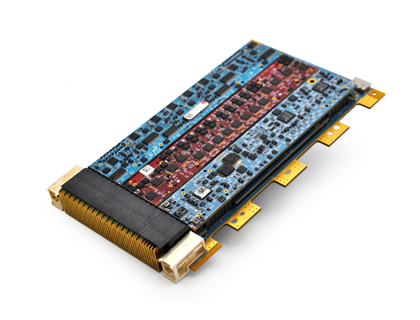 Multifunction I/O Boards
Single Board Computers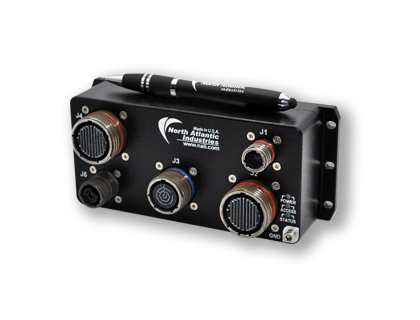 Nano Interface Units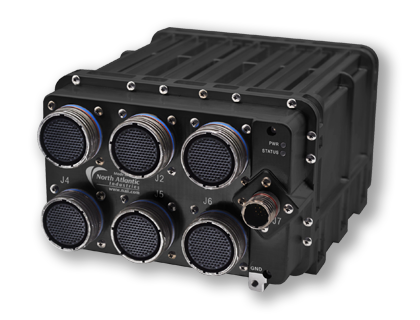 Sensor Interface Units
Can't find what you're looking for?
North Atlantic's resource center is where you will find information on warranty and repairs, details of our Product Lifecycle Management and Configuration Management programs – and much more.
Visit Resource Center