SIU6
6U VME COTS System - Sensor Interface Unit
Configure with up to 12 I/O and communications function modules—
Over 70 different modules to choose from
NAI's SIU6 is a highly configurable Rugged COTS System or subsystem ideally suited for military, industrial, and commercial applications that require high-density I/O, communication, Ethernet switching, and processing. The SIU6 leverages NAI field-proven, 6U VME boards to deliver off-the-shelf, SWaP-optimized COTS solutions that Accelerate Your-Time-to-Mission™.
Features
2 x 6U VME slots – allows installation of up to 12 I/O or Communications modules
70+ modules to choose from
SBC-less stand-alone operation supported via Ethernet connection to your mission computer
Processor options: NXP PowerPC™ QorIQ® P2041, Intel® Core™ i7 or ARM® Cortex®-A9
MIL-STD-461F, MIL-STD-1275 & 704A
Customer Configurable I/O, Communications and Processing
Fast Boot capability
Reduced SWaP-C
11.75" W x 3.35" H x 8.65" D
COTS/NDI
Sense & Response system
+28 VDC input
Wind River® Linux / VxWorks®, Xilinx® PetaLinux, Windows® Embedded Standard 7 OS Support
COSA® architecture
VICTORY Interface services (Contact factory)
Continuous Background Built-In-Test (BIT)
Operating temperature: -40° C to +71° C conduction cooled (air-cooled option)
Software
The >SIU6 includes SSKs to support multiple operating systems. In addition, SSKs are supplied with source code and board-specific library I/O APIs to facilitate system integration.
Accelerate Your Time-to-Mission™ With COSA®
Visit COSA Page
NAI's Configurable Open Systems Architecture™ (COSA®) offers a choice of over 70 smart I/O, communication, and Ethernet switch functions, providing the highest packaging density and greatest flexibility of any multifunction I/O board in the industry. Preexisting, fully-tested functions can be combined quickly and easily in an unlimited number of ways. Each I/O function has dedicated processing, unburdening the system Single Board Computer (SBC) from unnecessary data management overhead.
Related COSA® Products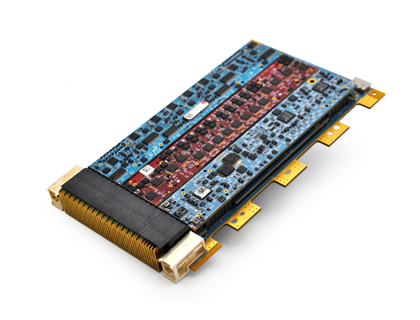 Multifunction I/O
Single Board Computers
Single-Function I/O
Can't find what you're looking for?
North Atlantic's resource center is where you will find information on warranty and repairs, details of our Product Lifecycle Management and Configuration Management programs – and much more.
Visit Resource Center