LD4
2 Channels, 28 Vrms Input, 10 kHz-20 kHz
A linear variable differential transformer (LVDT) is a type of electrical transformer/transducer used for measuring linear displacement (position). A counterpart to this device used for measuring rotary displacement is called a rotary variable differential transformer (RVDT). The RVDT is like an LVDT in that it measures a positional displacement, however, the displacement, which is still a linear proportional function, is based on rotary instead of linear positional movement.
Both types provide output signals (voltages) as a proportional linear function based upon an AC reference source. The AC Reference source applied at the transformer primary winding causes a magnetic flux generated on the transformer secondary windings by a moveable core, which causes output signal(s) proportional to the linear displacement position being gauged.
With isolated excitation and signal input covering 2, 3, or 4-wire transducer interfaces and a normalized digital position word based on a percentage of full-scale travel, these modules can interface to virtually any type LVDT or RVDT transformer.
Features
Signal, reference and frequency measurements
Signal under-voltage and over-voltage detection
Reference under-voltage and over-voltage detection
Support an optional, programmable AC excitation supply
All channels have continuous background Built-In-Test (BIT)
Extended LVDT FIFO buffering capabilities for greater incoming data storage/management
Programmable FIFO buffer thresholds
Resolution: 24-bit
Input Format: Linear Variable Differential Transformer (LVDT), Rotary Variable Differential Transformer (RVDT), 2, 3, or 4-wire programmable
Input Voltage: 2 - 28 Vrms
Reference Voltage: 2 - 115 Vrms
Input Impedance: 300 kΩ
Accuracy: ±0.025% FS 3-wire or 4-wire and 2-wire w/ compensated phase, ±0.050% FS for 2-wire, uncompensated phase
Bandwidth: Default factory setting is 40 Hz. Bandwidth is field programmable on a per channel basis. User must program all parameters for each boot up, or parameter will be set to the default value.
Frequency Range: 10 kHz-20 kHz
Phase Shift: Automatically compensates for phase shifts between the transducer excitation and output up to ±60° (3 and 4-wire configurations). Programmable fixed compensation is provided for 2-wire configurations.
Self-Test: Built-in wraparound self-test.
Power: 5 VDC @ 1 A
Ground: Isolated signal and excitation. Channels individually isolated from each other and from system ground.
Weight: 2.5 oz. (71 g)
Accelerate Your Time-to-Mission™ With COSA®
Visit COSA Page
NAI's Configurable Open Systems Architecture™ (COSA®) offers a choice of over 70 smart I/O, communication, and Ethernet switch functions, providing the highest package density and greatest flexibility of any multifunction I/O board in the industry. Preexisting, fully-tested functions can be combined quickly and easily in an unlimited number of ways. Choose the ideal platform for your application below. Each I/O function has dedicated processing, unburdening the system Single Board Computer (SBC) from unnecessary data management overhead.
Related COSA® Products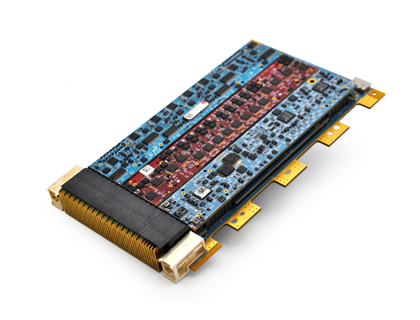 Multifunction I/O Boards
Single Board Computers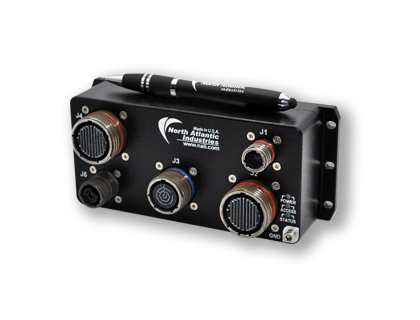 Nano Interface Units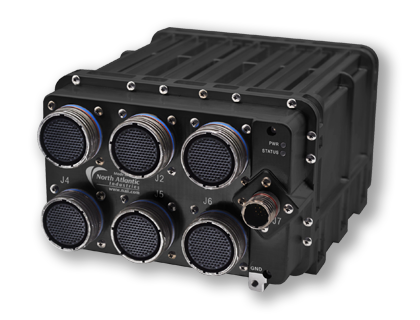 Sensor Interface Units
Can't find what you're looking for?
North Atlantic's resource center is where you will find information on warranty and repairs, details of our Product Lifecycle Management and Configuration Management programs – and much more.
Visit Resource Center