FTA
1 Channel, MIL-STD-1553, Dual Redundant, Transformer Coupled, Assisted Mode Capable (AMC)
MIL-STD-1553 is a military standard published by the United States Department of Defense that defines the mechanical, electrical, and functional characteristics of a serial data bus. It was originally designed for use with military avionics, but has also become commonly used in spacecraft On-Board-Data-Handling (OBDH) subsystems, both military and civil. It features a dual, redundant, balanced-line, physical layer; a (differential) network interface; time division multiplexing; half-duplex command/response protocol; and up to 31 remote terminals (devices).
FTA provides programmable 1 channel, dual-redundant, transformer-coupled interfaces.
The FTA-FTF function modules are the improved assisted mode versions of the legacy FT1-FT6 functions and is the choice for all new programs. View our FTA-FTF MIL-STD-1553 Assisted Mode Product Improvement.
Features
Independent (dual-redundant) interface channels: Bus Controller (BC), Remote Terminal (RT), and Bus Monitor (BM) operation
Support for RT and BM combination
16K words on-board memory/channel
IP-core register-compatible with DDC™ family of devices
Automatic message return supported
Automatic message retry
Multiple message processing
Hardware acceleration for rapid setup/message Tx/Rx
Number of Channels: 1 Channel
IP Core: DDC® core register compatible/hardware acceleration for rapid setup, transmission, and/or reception of packets.
Onboard RAM: 16K words onboard memory per channel
Operational Modes: Bus Controller (BC), Remote Terminal (RT), Bus Monitor (BM), or BM/RT
Output Signal: 28 Vp-p, as per MIL-STD-1553
Power: 5 VDC @ 900 mA estimated at 100% duty cycle (1 channel)
Weight: 1.5 oz. (42 g)
No. of Channels: 1 Channel
Accelerate Your Time-to-Mission™ With COSA®
Visit COSA Page
NAI's Configurable Open Systems Architecture™ (COSA®) offers a choice of over 70 smart I/O, communication, and Ethernet switch functions, providing the highest package density and greatest flexibility of any multifunction I/O board in the industry. Preexisting, fully-tested functions can be combined quickly and easily in an unlimited number of ways. Choose the ideal platform for your application below. Each I/O function has dedicated processing, unburdening the system Single Board Computer (SBC) from unnecessary data management overhead.
Related COSA® Products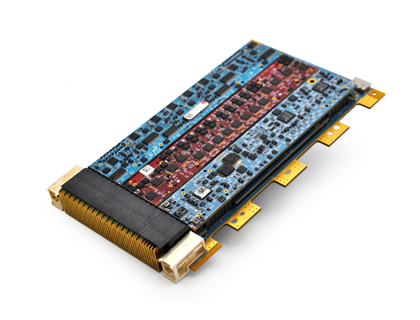 Multifunction I/O Boards
Single Board Computers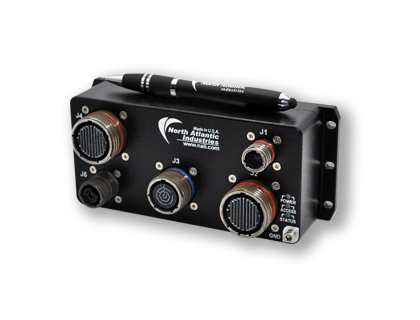 Nano Interface Units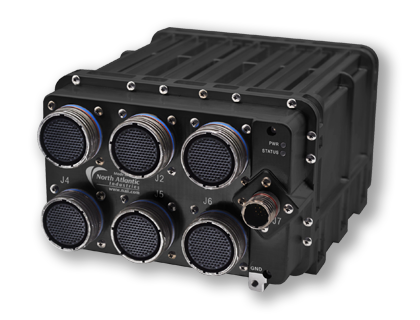 Sensor Interface Units
Can't find what you're looking for?
North Atlantic's resource center is where you will find information on warranty and repairs, details of our Product Lifecycle Management and Configuration Management programs – and much more.
Visit Resource Center