DT3
Discrete Output, 4-Channel, High Current (to 2 A)
The DT3 provides four isolated, high current & voltage (up to 2 A, 65 VDC) discrete output switching channels.
Arranged and power sourced in channel pairs, the individual module channel(s) can control and switch load outputs for either single or dual power supply applications. With a single source power supply (VCC & GND), the channel(s) can be connected to a load and provide either hi-side (current source) or lo-side (current sink) discrete load current switching. With dual power supply sources (VCC & VSS), the channel(s) can be connected to a load to provide push-pull discrete load current switching (dual source current switching from both a positive and negative power supply).
Voltage Range: 100 VDC/Ch. max. (external supplied VCC source) Note: ±100 VDC is maximum when configured as "bridge type"
Resolution: 10-bits/channel for either output range
Mode Format: Programmable. Individual, Half or 'H' bridge control.
Output Current: 3.5 A per channel maximum; 7 A per channel maximum in factory configured 'H' bridge control only.
Output Impedance: < 0.1Ω
System Protection: Output is set to 0 at reset or Power-On.
Debounce: Programmable per channel from 0 to 366 ms (LSB= 20.48 μs; 16-bit resolution). (pending characterization)
Switching Frequency: Programmable 500 kHz maximum.
On-Resistance (RDS): 0.05 MΩ (x2) typical
Load: 3.5 A DC per channel maximum. Short circuit protected. When current exceeds 3.85 A for any channel, for > 50 ms, that channel is set "off" and a flag is set. All channels can be reset by either an automatic retry or by a control port command.
Voltage Measurement: User can read input voltage of each channel. Voltage: LSB=100 mV; Accuracy: The greater of ±10% of Source or ±3 LSB's typical over temperature.
Current Measurement: User can read current of each channel. Current: LSB=100 mA; Accuracy: The greater of ±10% of Source or ±3 LSB's typical over temperature.
Isolation: Module power returns (GND) and I/O to system ground is > 500 VDC.
Update Rate: Each channel command is updated every 20.48 µs.
Thermal Protection: Provided
Power: 5 VDC/TBD mA typical
Weight: 1.5 oz. (42 g)
Accelerate Your Time-to-Mission™ With COSA®
Visit COSA Page
NAI's Configurable Open Systems Architecture™ (COSA®) offers a choice of over 70 smart I/O, communication, and Ethernet switch functions, providing the highest packaging density and greatest flexibility of any multifunction I/O board in the industry. Preexisting, fully-tested functions can be combined quickly and easily in an unlimited number of ways. Each I/O function has dedicated processing, unburdening the system Single Board Computer (SBC) from unnecessary data management overhead.
Related COSA® Products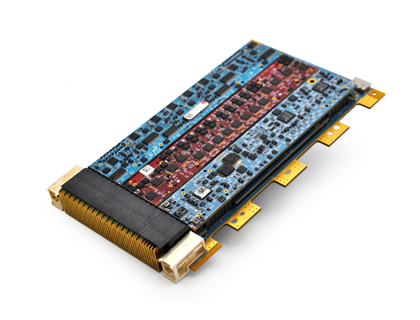 Multifunction I/O
Single Board Computers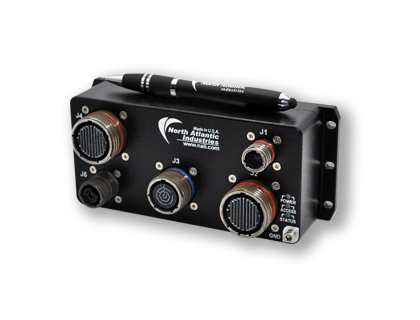 Nano Interface Units
Can't find what you're looking for?
North Atlantic's resource center is where you will find information on warranty and repairs, details of our Product Lifecycle Management and Configuration Management programs – and much more.
Visit Resource Center