CB2
8 CANBus Channels, J1939 Protocol
The serial bus system with real-time capabilities is the subject of the ISO 11898 International Standard and covers the lowest two layers of the ISO/OSI Reference Model. Our CANBus modules provide independent, isolated channels of CAN serial data bus links, conforming to the ISO 11898 International Standard. All CAN nodes are able to transmit data and several CAN nodes can request the bus simultaneously.
The CB2 module stack design conforms to the SAE J1939 protocol specification with address claiming option: Transport and DataLink layers IAW SAE, Section J1939/21.
Features
Eight independent, galvanically-isolated channels implemented with Bosch® FPGA core
Fully compliant ANSI C network: Transport and DataLink layers
Addressing settings: self-configurable, non-configurable, or command-configurable
Adjustable baud rate with speeds up to 1 Mbit/sec
MilCAN compliant (CB1 CAN 2.0 base foundation with higher level protocol integration-ready)
Continuous Background Built-in-Test (BIT) status for real-time channel health
Error status registers
Self-test mode
Number of Channels: 8 Rx/Tx Channels
CAN Protocol: Version SAE J1939
Data Rate: Up to 1 Mbps per channel.
Data Length: 0-250 bytes
Power: 210 mA @ 5 V per channel typical
Weight: 1.5 oz. (42 g)
Accelerate Your Time-to-Mission™ With COSA®
Visit COSA Page
NAI's Configurable Open Systems Architecture™ (COSA®) offers a choice of over 70 smart I/O, communication, and Ethernet switch functions, providing the highest package density and greatest flexibility of any multifunction I/O board in the industry. Preexisting, fully-tested functions can be combined quickly and easily in an unlimited number of ways. Choose the ideal platform for your application below. Each I/O function has dedicated processing, unburdening the system Single Board Computer (SBC) from unnecessary data management overhead.
Related COSA® Products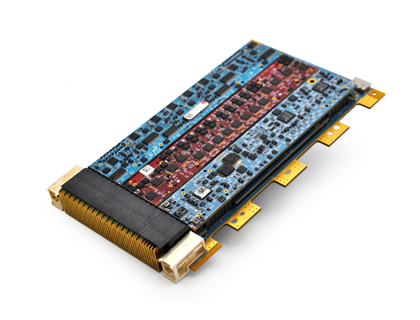 Multifunction I/O Boards
Single Board Computers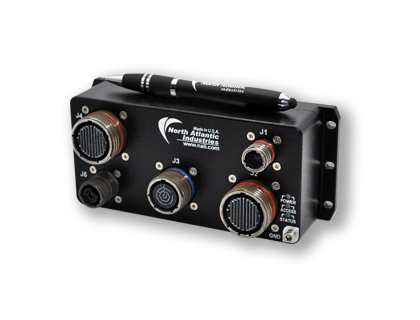 Nano Interface Units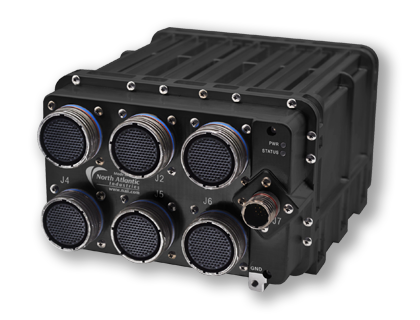 Sensor Interface Units
Can't find what you're looking for?
North Atlantic's resource center is where you will find information on warranty and repairs, details of our Product Lifecycle Management and Configuration Management programs – and much more.
Visit Resource Center