68INT5
3U OpenVPX™ Intel® Xeon® SBC with One Smart Function Module Slot
The 68INT5 is a 3U OpenVPX Intel® Xeon® Processor E-2276ME based embedded Single Board Computer with integrated output graphics/video & I/O expansion. Balancing high-performance with relatively low-power dissipation, the processor supports up to six processing cores operating at up to 2.8 GHz. One I/O expansion module slot is provided that can be fitted/configured with any one of the 100+ NAI smart I/O and communications function modules. Ideally suited for rugged Mil-Aero applications, the 68INT5 delivers off-the-shelf solutions that accelerate deployment of SWaP-optimized systems in air, land and sea applications. The 68INT5 includes BSP and SSK support for CentOS, Linux®, and Microsoft Windows®. In addition, SSKs are supplied with source code and board-specific library I/O APIs to facilitate system integration.
Features
COSA® Architecture
VPX / OpenVPX (ANSI / VITA 65)
Slot profile: SLT3-PAY-2F2U-14.2.3
Module profile: MOD3-PAY-2F2U-16.2.3-3
Up to 1 independent smart I/O function module supported (configured option)
PCIe or SATA III I/F to function slot (e.g. for additional Gig-E ports or on-board NVM storage)
Intel® Xeon® six-core E-2276ME up to 2.8* GHz and 12 MB Cache
32 GB DDR4 SDRAM w/ ECC (max)
64 GB SATA II NAND Flash (on board)
Intel® UHD Graphics P630
HDMI / DVI output with 4K support (at 60 Hz) and OpenGL & DirectX Support
Supports Intel® Trusted Execution Technology
Supports TPM / Secure Key / Intel® AES
Operating Systems Supported: CentOS / Linux, Microsoft® Windows®
Background Built-In-Test (BIT) continually checks and reports on the health of each channel
IPMC Support (configured option) VITA 46.11 Tier-2, basic, compatible
Operating temperature: 0° C to 70° C commercial, -40°C to +85°C rugged
Accelerate Your Time-to-Mission™ With COSA®
Visit COSA Page
NAI's Configurable Open Systems Architecture™ (COSA®) offers a choice of over 70 smart I/O, communication, and Ethernet switch functions, providing the highest packaging density and greatest flexibility of any multifunction I/O board in the industry. Preexisting, fully-tested functions can be combined quickly and easily in an unlimited number of ways. Each I/O function has dedicated processing, unburdening the system Single Board Computer (SBC) from unnecessary data management overhead.
Related COSA® Products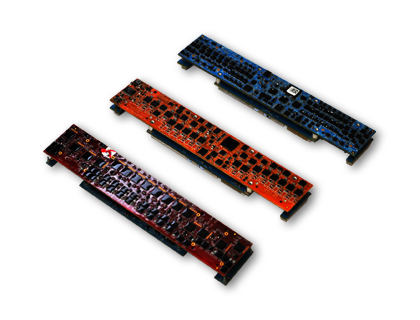 Smart Function Modules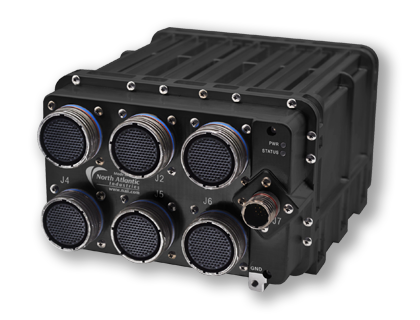 Sensor Interface Units
Can't find what you're looking for?
North Atlantic's resource center is where you will find information on warranty and repairs, details of our Product Lifecycle Management and Configuration Management programs – and much more.
Visit Resource Center